Testimonials
Thank you for your support of the world's first phygital flower festival held at Main Beach last weekend. Your professionalism, dedication and personal attention to every aspect of the campaign were very much appreciated.
We estimate that over 2000 people attended it which gave the traders in Tedder Avenue a tremendous boost.
I note your advice that there were 5000+ hits on the website during the festival and many more since that time. Thanks to your efforts and that of your team, we received extensive media coverage for the festival and for Main Beach.
Please accept my heartfelt thanks on behalf of the Main Beach Business & Tourism Association for your outstanding  support of the Main Beach flower festival 2020.
Margot de Groot
President of The Main Beach Business & Tourism Association and Organiser of the Main Beach Flower Festival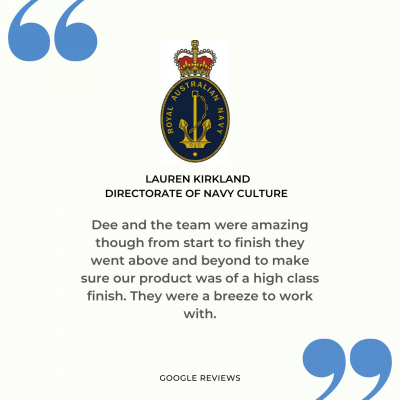 Dee and the team were amazing though from start to finish they went above and beyond to make sure our product was of a high class finish. They were a breeze to work with.
Lauren Kirkland
Directorate of Navy Culture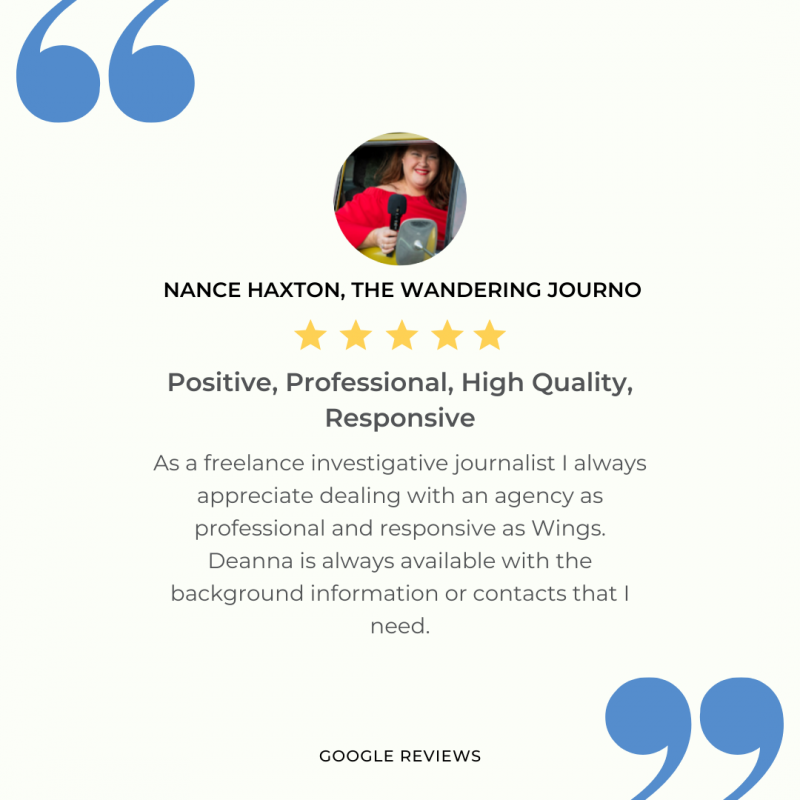 The team at Wings PR understands the needs of journalists, especially your tight deadlines and requirement for accurate, timely information. We look forward to working with Nance again soon! Hopefully on another podcast.
Nance Haxton - The Wandering Journo
At our first meeting I knew Deanna was a perfect fit for our company. Her enthusiasm and thirst for understanding our 'unusual' product has led to an extremely successful PR exercise. Figures don't lie… thank you Deanna and the Wings PR team.
Tom Jorgensen
Founder - Pet Angel Funerals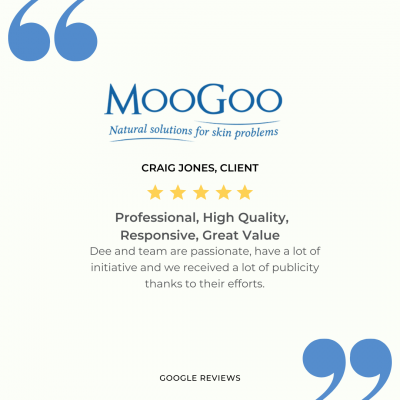 It would be hard to find a more passionate and involved public relations expert than Deanna Nott and Wings PR. Wings PR achieved excellent results through both TV and newspapers and we would recommend them to any business with a story to tell.
Craig Jones
MooGoo Founder
Our aim was to raise profile and educate the Australian community about the services and support offered by FEDOROV Family Lawyers and Family Mediation Station. The Wings PR team has exceeded our expectations with their innovative approach to traditional public relations combined with social media strategy and implementation. Working together as a team, we have spread the word far and wide – we would recommend their services to any organisation looking to build their profile and brand.
Marie Fedorov
Director of FEDOROV Family Lawyers and Family Mediation Station
A quality public relations practitioner can have an enormous impact on an individual or business. Deanna is not only highly qualified but has the experience and skillset to deliver quality results. We have found the Wings PR team highly professional, reliable, and an overall pleasure to work with. I would recommend their services to anyone looking to increase their brand awareness.
Marie Nakic
Founder and CEO of Pro2PAC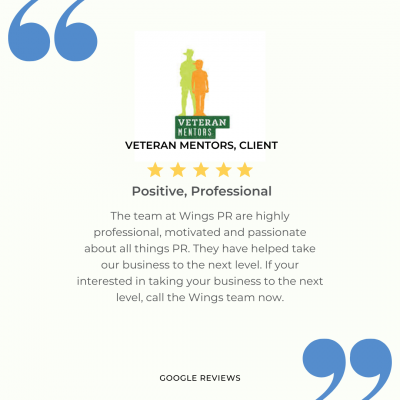 The team at Wings PR are highly professional, motivated and passionate about all things PR. They have helped take our business to the next level. If you are interested in taking your business to the next level, call the Wings team now.
Troy Methorst
Veteran Mentors Director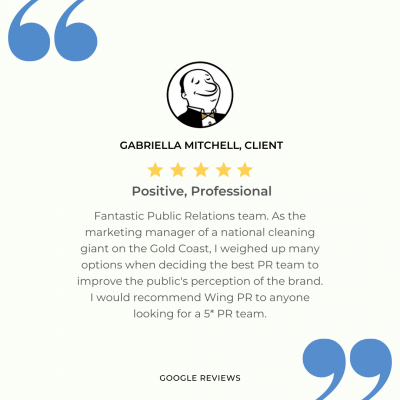 Fantastic Public Relations team. As the marketing manager of a national cleaning giant on the Gold Coast, I weighed up many options when deciding the best PR team to improve the public's perception of the brand. I would recommend Wing PR to anyone looking for a 5* PR team.
Gabriella Mitchell
James Home Services Marketing Manager